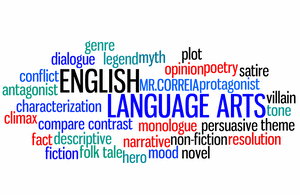 HS English Language Arts
Regular price $12.95 Sale
Grade Level: 9-10
Number of Questions: 149
Question Format:

Multiple choice, short answer, extended response
View the Table of Contents and Sample Questions here
The HS English Language Arts database contains questions derived from the NYS Regents exams testing the Common Core Standards. Questions are organized into three different sections:
The Reading Comprehension section contains multiple-choice questions that test the student's understanding of literary devices, writing strategies, and the interpretation of the content and word usage (figurative language). Reading passages provide excerpts from fiction or non-fiction and poetry. Some of this content can be used to test the ELA content standards for the sciences (ie. "The Mind on Fire" by Jerry Adler for Biology/Living Environment).
The Arguments section offers extended response questions that require students to understand societal issues from various perspectives and positions and to establish and support their own position on these issues.
The Text-Analysis Response section offers constructed response questions in which the student must identify the central ideas and writing strategies that develop the central idea and support their analysis of the reading passage.
The question bank comes with the Examgen test generator that allows educators to create customized worksheets and quizzes easily and quickly.
Here are some of the uses of our ELA question bank:
Classwork and homework
Differentiated instruction
Tutoring
Beginning of year diagnostic testing
Prep for final exams
Course-through testing